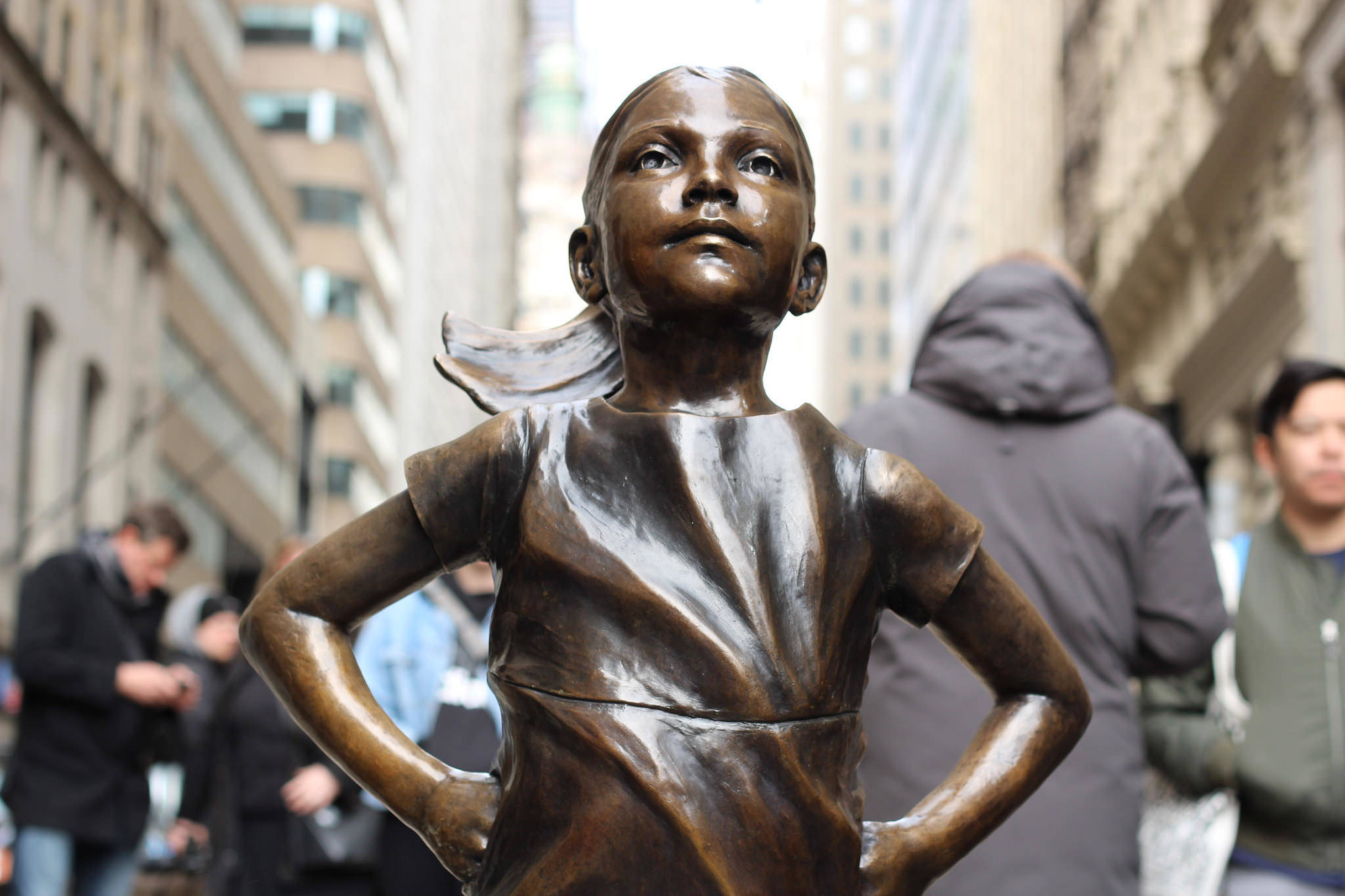 Let your Solutions be Fearless
If you haven't seen the Fearless Girl statue (sculpted by Kristen Visbal) have a look. It was created for asset management company SSGA with the goal of creating gender-balanced workforces.
Why? Because "if women and men participated in the economy equally, the annual global GDP would increase 26 percent (to $28 trillion) by 2025."
The concept and piece is brilliant. But what's more is that this was done on a "shoestring budget," with no paid media behind it, and it was expected to affect a social issue that's been developing for years.
But is Fearless Girl achieving her goal? The reach and initial effect she has had so far (as reported through Adweek) is impressive, to say the least. We would also add that her impact extends past her initial goal. In the creative world (be it agency, freelancer, production company, whatever) she is also a beacon, reminding us to always look for simple and elegant solutions for our clients. And sometimes, as in this case, simple and elegant means something tangible, with room for interpretation – i.e. Art.
Please follow and like us: